+++
[I seriously don't know what to make of this.]
Summary of findings of the Corona Investigative Committee – Dr. Reiner Fuellmich – Sep 9 2021

https://www.bitchute.com/video/gximwwoB4VeL/
+++
https://de.rt.com/gesellschaft/124636-corona-ausschuss-sie-haben-von-anfang-an-bewusst-leute-umgebracht/
"ehrlich" "covid" "vaccine" "children"
+++
Corona Committee: "You deliberately killed people from the start"
25 Sep 2021 9:57 a.m.
The topics of the 63rd meeting of the Foundation Corona Committee were the side effects of the "Corona vaccinations" and the official protocols for the treatment of Corona cases. Furthermore, it was about psychological mass phenomena and totalitarian systems in connection with the Corona crisis.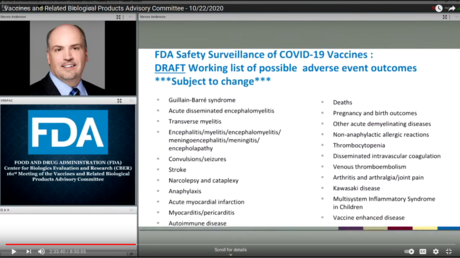 Preliminary remark: RT DE documents the work of the Foundation Corona Committee in its own series with articles and podcasts . The reports on the committee hearings are thematic and not chronological. It reflects the publicly treated state of knowledge of the committee work at the time of the hearings and remains up-to-date due to what is happening – with a view to further developments as well as a review of previous events.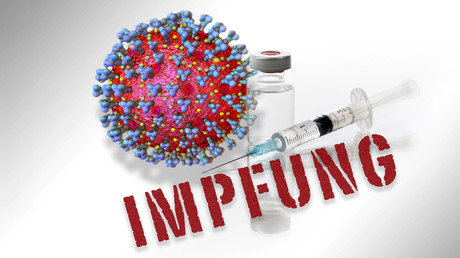 Corona Committee: "Important data on safety, effectiveness and quality are still missing"
The lawyers of the Foundation Corona Committee held their 63rd meeting in Berlin on July 30, 2021 . With their evidence of the Corona crisis and the measures taken by politics and administration, they want to enable its comprehensive legal and public assessment.
In the hearing , which lasted several hours , health and social aspects of the corona crisis were dealt with. The intensive care and emergency physician Dr. Robert Kleinstäuber and the dentist Dr. Harald Eymer reported on the side effects they had directly observed in their everyday work for the novel genetic treatments using the so-called corona vaccinations. In addition, the alternative medicine specialist Dr. Bryan Ardisthe situation in the USA with regard to the effects of the "vaccination campaign" and the official treatment requirements for "corona patients", particularly with the use of the drug Remdisivir. The psychologist and psychotherapist Prof. Mattias Desmet commented on psychosocial mass phenomena and their significance in the context of totalitarian systems with a view to the corona crisis and its further development.
The pulmonologist and epidemiologist Dr. Wolfgang Wodarg also supported the work of the committee at this meeting. He made a significant contribution to clearing up the processes surrounding the "swine flu" in 2009 and today criticizes the handling of the "corona crisis". As an expert, Wodarg reported on this in detail at the first committee meeting . At the end of November 2020, Wodarg filed a lawsuit "for omission, revocation and compensation" at the Berlin Regional Court against allegations that he was spreading false reports and lies, in particular about the use of the so-called PCR tests for the registration of corona findings .
Before the actual hearing, the journalist Martin Lejeune reported from the crisis area after the devastating floods in parts of North Rhine-Westphalia and Rhineland-Palatinate in mid-July. A few days after the storm, a member of the committee accompanied him to the disaster region . Lejeune documented the situation on site in numerous videos. In view of the corona crisis and the flood disaster, the committee drew parallels between the two emergencies. Against the background of its establishment as a result of unprecedented measures in connection with respiratory infections, the lawyers also pointed out differences in the current treatment of flood damage compared to previous comparable situations. Overall, it is about enabling the corresponding flow of information, which is necessary for the formation of one's own opinion on the respective event and the decision-making based on it.
More on the topic – words, numbers, pictures, "news" – on the "reliable factual situation" in the Corona crisis
Hearing – In the Eye of the Storm
REPORT BY DOCTOR DR. ROBERT KLEINSTÄUBER
+++
REPORT BY DOCTOR DR. ROBERT KLEINSTÄUBER
As an emergency physician experienced and he documented immediately "vaccine reactions" after the novel genetic corona treatments, explained Kleinstäuber, which in June 2021 published a YouTube video had reported public statements. The video had also "gone viral" on other digital media platforms, and he had even received feedback from Paraguay.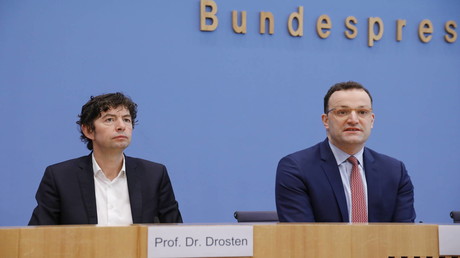 Corona Committee: "This is political advice the way it shouldn't be"
The side effects he observed went beyond those usually described with normal vaccinations, such as pain at the injection site or circulatory problems:
"There is also the fact that I have now repeatedly had cases where I had to do with strokes or five or six deaths where I could not really explain why [the person] actually died."
In addition, there are other thrombotic events that are now also known, as well as inflammation of the heart muscle ( myocarditis ). He is exchanging experiences with colleagues who have confirmed his observations. The following should be noted with the millions of doses that have now been administered in Germany:
"At least about 0.2 to 0.3 percent have really serious side effects. That is clearly too much for a safe vaccination, as it is propagated time and again."
The committee recalled that these were only the officially quoted figures and asked whether small dust collectors passed their observations on to the Paul Ehrlich Institute (PEI), which is responsible for drug monitoring.
The emergency physician confirmed his reports of these cases to the PEI, which, according to him, had not been answered, and that these were "his own patients in the context of [his] work", who had no relevant previous illnesses or medical history, but they did In the temporal connection with the "Corona vaccinations" there has been a deterioration in the state of health. That led him to publish the mentioned video and ask questions:
"How does that come about? Why are the patients suddenly feeling so bad? Within days, then sometimes for many weeks, after they were vaccinated, be it with messenger RNA or vector vaccines, that really doesn't matter, and we do." So we have to find out that the official figures are in some cases probably not correct and that there are already tens of thousands across Europe and Germany who are struggling with really serious vaccine side effects. "
The reports were lost to the responsible authorities. These are overloaded due to the number of reports, so that "they can no longer react at all". A corresponding timely processing and publication is therefore not possible.
The only thing that works promptly is the public communication of the so-called incidences as a key indicator to justify the measures that "have caused immense damage". In his private environment, he experiences that, as a result of the external pressure, people have not been vaccinated out of conviction, but out of fear of this pressure or out of convenience. This is a worrying trend for him. Everyone should decide for themselves whether or not to undergo this medical intervention, the so-called corona vaccinations. He couldn't recommend him. Especially not with children, on whom the pressure for the "corona vaccination" is also increasing massively, although they neither belonged to the risk group nor played a relevant role in the disease process,so there is no overall benefit for this treatment in this age group.
There were no consequences in the cases he reported, said Kleinstäuber, who spoke of a fundamental problem here. Determining the exact cause of death by means of an autopsy is an expensive private matter if it is not ordered ex officio as a result of documented ambiguities. However, the responsible public prosecutor's offices did not conduct such investigations in the vast majority of cases.
The committee had already dealt with this well-known difficulty in the 55th and 56th meeting and presented an initiative by a pathologist and a lawyer to professionally conduct investigations into possible deaths from "corona vaccinations" independently of government agencies.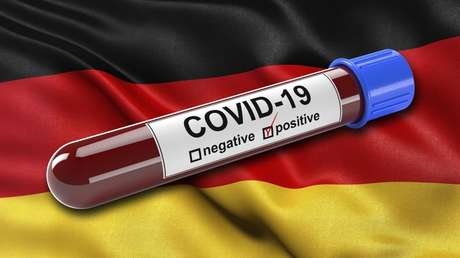 Corona Committee: "It does not seem to be about honest clarification"
One member of the panel emphasized that it is time to get the word out about the recorded incidents related to the genetic agents, as is already happening in the US and Canada, and to speak up.
"We know (…) that in almost all cases no explanation will be given. If, however, no explanation is given, this also includes the reference that it is an experiment and that there are no studies on it and that it can be used can die (…) – so if it is clear that there has been no such explanation, then we have in any case a bodily injury resulting in death.
He can only agree with that, replied Kleinstäuber, adding that the cases are increasing and the problem is getting bigger, but is still being played down in the "normal media". There is a great need for education.
There are also internationally established, very extensive standards from drug research, explained another lawyer on the committee. Against this background, doctors and lawyers in particular cannot understand the current use of gene injections. Overall, according to the committee, the global data indicate that the side effects are many times higher than with all vaccines used to date. The way those affected deal with these health impairments after the administration of the new preparations can be divided into three categories. Some see it as their heroic service to the community and tend to report less about negative effects, while these are more the focus of those whowho wanted to warn third parties with more information about these medical interventions. Still others made no connection whatsoever between their injections and post-symptoms that are not reported. There could therefore be distortions in the recording of these treatment consequences due to different reporting behavior of the respective persons.
Reports of new variants should also be viewed in the context of the vaccination campaign, agreed small pollinators and the committee. After all, an immune reaction that has been modified by vaccinations affects potential pathogens and their behavior and development in the respective organism. Countries with high "vaccination rates" like Israel reported high levels of so-called incidences. In the opinion of the emergency physician, explaining this with only a certain variant does not go far enough.
"As a medical professional and as a normal person (…) you should actually ask the question: What is actually going on here? Why is that? We have not received a sufficient answer to this day [from official bodies]. (…) One looks in panic at the autumn according to the motto: For God's sake, now everything is going to be as bad or even worse. When it comes to incidences, I think there was already talk of 800,000 per day. It is It is very worrying that all these incidents are also fueling fear. And if someone is afraid, that is the problem, then he will also get sick. "
Additional pressure to take part in the novel gene treatments is built up financially by the fact that the previously free tests will have to be paid for out of their own pocket in the future, added a committee member, which is expensive in view of the introduction of a certificate requirement for large areas of public life and unaffordable for normal wage earners. Overall, the development amounts to a departure from the solidarity system with far-reaching consequences, predicted a fellow lawyer:
"That takes the statutory health insurance system ad absurdum, because it is there to ensure that I don't have to justify my life plan to the state in any way. (…) I like driving a car and have an accident. And then: Well yes, you drove too fast. bad luck, then you have to pay your treatment costs yourself. That is exactly why we have the [solidarity system] so that it doesn't. (…) Once we start, we have one A door that we will never be able to close again. And then we are in technocratic state utilitarianism, because then the question of whether I am a recipient of state benefits [for] which I have paid in effectively depends on how much my personal burden for that Social system is. "
That reminds of the current Chinese social point system, but also of earlier times in Germany during the Nazi dictatorship. Here, too, it began with hygiene and, true to this logic, certain groups of people such as the handicapped and the Jewish fellow citizens were removed from it as harmful to the development of society.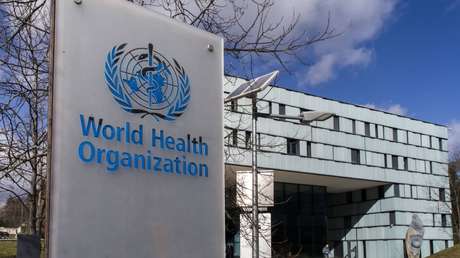 Corona Committee: "Blatant violation of international law. Blatant unconstitutionality"
"That is a communist system, to say that the individual must always subordinate himself to the collective and his personal worth is not measured by his humanity, what we have [as] human dignity, Article 1 [Basic Law], but according to which Value he has for the collective. "
But then we would have to start eliminating all unproductive life plans. This affects, among other things, the unemployed, but also high-risk athletes. And it would also be tight for Chancellery Minister Peter Altmaier, whose personal responsibility is to eat a little less, which would have to be taken into account in the event of illness. In addition, there are smokers and those who drink alcohol.
"And then at some point we will have the perfect person who only works and exists. He must not do anything that is fun. That is dangerous."
If you always go the same well-trodden path, however, there is no more progress, and you have a lot of people who are in line, so the interim remark of another lawyer. Progress is associated with the risk of trying new things.
The lawyer continued with his prognostic remarks on the dangers of this development, since such a system, once introduced, could also fall into the hands of less well-meaning actors, such as these, even if you have the best of intentions totalitarian opportunities would be useful.
"And that's why you can't do that. That's what people don't understand, that that's the price of freedom. (…) We can happily abolish that. We tried that throughout the 20th century, with known outcome. I'm not a big fan of repeating this experiment in the 21st century with our current technological capabilities. "
Kleinstäuber linked these thoughts of darkest chapters in history with the style of certain media reactions to his video. There were very angry remarks about him, so that he saw himself prompted to reply. He hoped that the sharpness of the dispute, which prevented a real exchange of views, would be reduced, and that there would be an increase in critical questioning of government measures.
REPORT OF DENTIST DR. HARALD EYMER
+++
REPORT OF DENTIST DR. HARALD EYMER
In his dental practice, he sees various phenomena in patients who have been treated with the new "corona vaccinations", said Eymer, for example problems with root-treated teeth that have been symptom-free for decades. Dormant inflammatory processes were kept in check by the immune system the whole time, but now erupt after the gene injections.
"Now the immune system has got a different load and has to weigh up what it does now, and then these teeth come up. There is also silent inflammation in the jaw. They suddenly become active."
In addition, he observed neurological disorders in a large number of those affected without any previous health problems, such as tingling and stinging all over the body, which among other things leads to extremely stressful sleep disorders. Overall, there is a "large number" of side effects, of which older patients in particular saw no connection with their previous "corona vaccination" or did not want to see one.
He could make these assignments, since the "vaccination status" of those who visited his practice is recorded. As possibly unknown "super spreaders", these people must wear a mask.
The phenomena he found in his "vaccinated" patients showed up within a few days to weeks after the injection. The solution in the case of the root canal treated teeth is their removal. Such dead teeth are never completely sealed and always secrete toxic substances that chronically stimulate the immune system and thereby stress. If additional activity is added, for example through the genetic vaccine preparations, the immune system would reach its capacity limits and inflammatory processes could spread to the teeth and into the jawbones.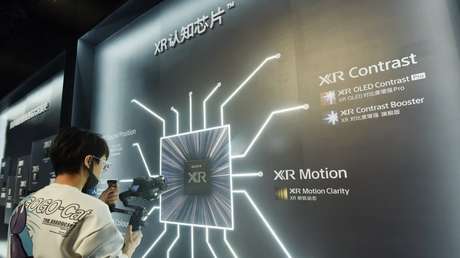 Corona Committee: "That costs human lives every day around the world" – Part 1
Apart from the elderly patients mentioned, most of them make the association between the complaints and the previous "corona vaccinations" themselves. As a practice working in biological and environmental medicine, health-conscious and sensitized people usually visited him. Even if the problem also occurs with other dentist colleagues, he does not believe that it is possible to collect the data for an overall statistical picture. Given the economic constraints in practice, there is simply a lack of the necessary time, but also the necessary courage to express oneself in this critical direction. Within his association of environmental dentists, who are generally more critical anyway, he will try to initiate such a statistical survey.
When asked about other findings worth reporting, Eymer referred to current scientific reports from the environmental medicine laboratory of the Berlin Clinic Charité, according to which there are no meaningful data on the effects of the genetic "corona vaccinations" on the so-called virus variants.
He also drew attention to the long-known fact that mRNA is extremely unstable, which is why continuous special cold chains with extra low temperatures are necessary for the new types of mRNA preparations. In the scientific studies he had reviewed, he also found no information on how the transportability of the genetic active substance was actually achieved.
In this context, the committee recalled the initial official justification for the establishment of so-called corona vaccination centers, since only in these the necessary extreme cooling can be ensured. Now, however, one experiences mobile vaccination facilities in various places, for example, so that one has to ask oneself how the supposedly necessary cooling conditions are guaranteed under such conditions. Additional questions raise information about possible modifications to current genetic treatments that could permanently replicate the active genetic substance in the body's cells. These aspects were already discussed in an earlier hearing using the example of the developments at BioNTech .
Overall, against the background of the reports on the effects of the vaccination campaign, comprehensive data collection by public authorities is also relevant for civil protection. You have to talk to appropriate experts about this.
With regard to a possible detoxification of the organism, Eymer also mentioned the process of blood washing ( apheresis ), which is used for the targeted removal of certain substances from the body. It should be investigated to what extent such an application can be helpful in connection with the "corona vaccinations", said the committee.
REPORT BY ALTERNATIVE MEDICINE DR. BRYAN ARDIS
The reason for his training as an alternative doctor was the experience with his sister, who suffered from a systemic autoimmune disease, Ardis described the background for his professional activities in the health sector, in which he has been working for over 20 years with two private practices for patients from all over the world.
"I knew the medical model wasn't going to help me figure out what was going on with my sister. So I started learning how to analyze what causes diseases in the body, how to get rid of these causes of disease in the body, and how to do it actually heals human body. "
Contrary to the conventional medical prognosis, he was able to help his sister, who had been healed for years and had four children. Regarding the dominance of modern medicine and the pharmaceutical industry at the expense of proven naturopathy, the committee recalled the two documentaries " How Big Oil Conquered the World " and " Why Big Oil Conquered the World " by investigative journalist James Corbett , which illustrate the influence of the oil industry on this development .
He has dealt intensively with the corona crisis since the official treatment protocol for hospitalized COVID-19 patients was announced by the health authorities under the direction of Anthony Fauci , according to Ardis, who had already publicly criticized the use of the remdesivir agent in May 2020 . He heard from the media about reports of massive kidney failure after the prescribed treatments in patients from New York City, for example. It said literally that one "has never seen a virus trigger something like this in the kidneys".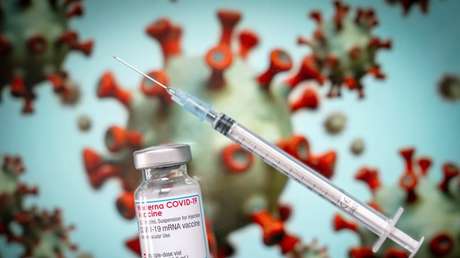 Corona Committee: "That costs human lives every day around the world" – Part 2
When he heard about it, he wanted to know how to treat these patients. A few months earlier, his father-in-law had died of kidney failure as a result of incorrect therapy instructions with the use of a harmful drug, which is why these media reports on COVID-19 patients particularly alarmed him. He then looked at the official National Institutes of Health (NIH ) treatment guidelines, which listed remdesivir as the only approved therapeutic drug. On the US Food and Drug Administration (FDA) However, at that time he found the information that the effect of Remdesivir was not certain and that the preparation therefore had no proper approval.
The NIH, on the other hand, had described remdesivir as effective for the treatment of COVID-19 patients and cited two studies as evidence.
"The first study cited on the website was that of the trial series of four experimental drugs for the treatment of Ebola in 2018. Then there was a second study, a so-called cohort study from March 2020, which was actually sponsored by the remdesivir manufacturer Gilead and in of whom they had 53 COVID-19 patients from three countries, Japan, Canada and the United States. "
The first study contained the information that Remdesivir had the highest death rate of all the candidates used and was therefore withdrawn from the test series. The drug did not make it to the end of the study "because it was so fatal". Another experimental agent, which Fauci himself introduced into the investigation, had also been ruled out before the study was completed, "because it was the second deadliest". Fauci knew about the devastating effects of Remdesivir and nevertheless promoted its mass use.
Gilead's second named study of the treatment of COVID-19 patients lists the following life-threatening side effects of Remdesivir: multiple organ failure, acute kidney failure, septic shock, high blood pressure. In some patients, the drug administration had to be stopped because of these side effects. The reference to acute kidney failure had made him prick up his ears, Ardis explained.
"I knew immediately that remdesivir was poisoning [the people]. Anthony Fauci knew it was fatal."
In addition, the United States had bought up all available reserves of Remdesivir and during this time it was the only country in which this agent was used for COVID-19 treatment. At the same time, the US is the leader in the corona death statistics.
" I call it Fauci's genocide. He knew it was fatal two years before ordering it."
Wodarg pointed out a total of two potential sources of error: the treatment – and the diagnosis beforehand. The test method used to detect COVID-19 is classified as unsafe even by the US Centers for Disease Control and Prevention (CDC ). It may also be used to find influenza viruses that have allegedly disappeared. Based on an uncertain diagnosis, treatment was then given with the wrong drugs such as remdesivir or with wrongly dosed drugs such as hydroxychloroquine.
"They just caused a panic. Against the background of this panic, they successfully led us to believe that there was an emergency situation here. And so they gave us these experimental drugs that they had wanted to sell for years. With Remdesivir, they have it tried again and again, among other things with Ebola. They try to market the stuff if they have patents on it. (…) It was very dangerous with Ebola. That's right. This danger with Ebola has nothing to do with the Ebola virus But with Remdesivir. If you give Remdesivir to healthy people, they will be harmed as well. We have to distinguish the viral disease, which we don't know exactly which it was, only that the test was positive. And secondly, drugs like Remdesivir became used,which are very toxic and have in no way helped to treat this disease. Fauci had no way of knowing if it would have any positive effects. But maybe he knew it had negative effects. He knew for sure that hydroxychloroquine was toxic to a lot of people in doses ten times higher than normal. It would also be toxic to healthy people because of the effects it has on heart function. And it would be toxic to people with thatIt would also be toxic to healthy people because of the effects it has on heart function. And it would be toxic to people with thatIt would also be toxic to healthy people because of the effects it has on heart function. And it would be toxic to people with thatFavism called enzyme defects that would suffer from hemolysis at this dose . "
This led Wodarg to the following considerations:
+++
This led Wodarg to the following considerations:
"We need to find out if this was a strategy to produce victims of what is known as the COVID-19 pandemic. And they have successfully produced such victims in New York City by mistreating people. There were certainly many Victims of these wrong treatments. And there have been many victims when they used such [treatments] in many countries on the very elderly, when they put artificial ventilation on them unnecessarily, they did a lot of wrong things while the diagnosis was not certain. But they used wrong things to make victims we might be afraid of. And they said, this is COVID-19. We can all die from it. But they killed them. We need to investigate. I think this is one Kind of genocide, we have to investigate this very seriously."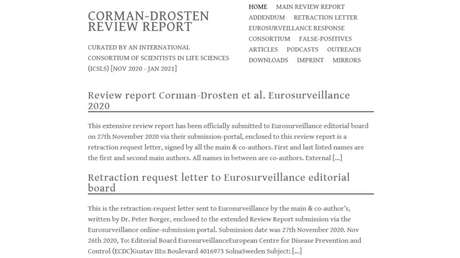 Corona Committee: "Worthwhile crimes will continue to be committed" – Part 1
In this context, Ardis reiterated that in many cases the alleged COVID-19 symptoms had been the result of the poisoning by Remdesivir. When he looked up the Worldometer statistics page in June 2020, the death rate stated there in the USA was identical to the death rate in the Gilead study on remdesivir.
"They paralyzed the kidneys of the patients with remdesivir. When the kidneys can no longer remove the water from the body, this water collects into the abdominal cavity, which immediately saturates the lungs. And the treating doctors in the clinics look up." the chest x-rays and say, This is secondary pneumonia. It's not secondary pneumonia. It's pulmonary edema. They drown people in their own water. They fill their lungs with water. People get drowned. what happened to my father-in-law. That's exactly what they report to this day. The side effects of COVID-19 patients in clinics. It's the same thing. You ruin your kidneys with poison and your body builds up all the fluids, that you pump into these people.That's what is happening. It's abhorrent and immoral. "
Doctors should be better trained to use imaging techniques to distinguish pneumonia from pulmonary embolism. The former would look like cauliflower, while the latter would look like a waterline. He also experienced this mix-up with his father-in-law. After he insisted on treating him with appropriate drainage, which, according to the patient's record, was carried out far too rarely, the lungs were free of water for the first time. Therefore, one could take him from the artificial oxygen supply, which was applied for four days. The hospital adhered to the therapy guidelines and shortly thereafter stopped his father-in-law's dehydration treatment.
Ardis then spoke of laboratory findings using PCR testing and explained that in March 2020 the CDC issued guidelines for diagnosing COVID-19 as a new disease to all healthcare facilities in the United States. These were that even with negative laboratory tests, cases could be listed as COVID-19 if they came from so-called risk areas with high case numbers, and that there was a 20 percent higher remuneration for each patient with such a positive result. The lawyer Thomas Renz is suing the health authorities for this practice to inflate the number of cases.
Wodarg confirmed both the uncertainties in the interpretation of X-ray images, for example in connection with the so-called milk glass opacity of the lungs, and the introduction of an additional diagnostic key for COVID-19 in merely symptomatic cases of contact by the World Health Organization (WHO) and the national health authorities. This type of diagnosis is "ridiculous" and, in the extreme, could mean that a nurse who tested positive only needs to go through the hospital departments to classify all patients lying there with symptoms such as cough, runny nose, and hoarseness as COVID-19 patients to be settled.
There are now numerous lawsuits against US health officials, Ardis continued, including at the federal level. These concern the emergency approvals of the "corona vaccinations", their use in children and the way in which the number of cases is determined, which has led to an exaggeration of the actual number of illnesses and deaths in connection with COVID-19. You experience massive censorship against all doctors and lawyers who speak the truth. Nevertheless, one has to continue to spread the information and, above all, to protect the children from the injections. It is obvious what is going on here.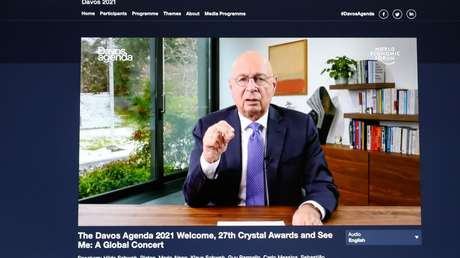 Corona Committee: "Worthwhile crimes will continue to be committed" – Part 2
Particularly noteworthy is an internal FDA expert discussion on October 22, 2020 on "Corona vaccinations" , two months before the start of the vaccination campaign. This presentation includes, among other things, a document listing the expected side effects of these novel gene injections. The currently reported damage after the genetic treatments had long been known to the health authorities, so Ardis, so that they knew what was in store for them and has now been confirmed by reality.
"There is slide number 16, where you let the FDA know about the serious side effects that you knew would be reported to the FDA once the injections started. They skipped that slide very quickly in the presentation. But the The presentation with a total of 25 slides is available on the FDA website (…) I reached out to the media immediately to let everyone know that the FDA is aware that there are over 110 conditions caused by these injections These will be reported to the government as side effects of the injections, including death and miscarriages in pregnant women, that was in the document will report on these,once you start giving the COVID-19 injections to all Americans. (…) Now we are talking five or six months later (…), now we see the warnings on the [vaccination doses], about blood clots, myocarditis. The FDA already knew this in October. (…) I went to the media to let everyone know: these are the things the FDA knew were coming. I had to alert as many people as possible. (…) There are tons of reports of tragic illnesses, fatal side effects (…), miscarriages. But they knew – since October 22, 2020. "(…) I went to the media to let everyone know: these are the things the FDA knew were coming. I had to alert as many people as possible. (…) There are tons of reports of tragic illnesses, fatal side effects (…), miscarriages. But they knew – since October 22, 2020. "(…) I went to the media to let everyone know: these are the things the FDA knew were coming. I had to alert as many people as possible. (…) There are tons of reports of tragic illnesses, fatal side effects (…), miscarriages. But they knew – since October 22, 2020. "
"This is the next hammer", commented a committee member, because there is not only the "scandal over remdesivir", but also a problem with the "corona vaccinations" and the possible serious side effects that are actually being reported .
"They knew everything – and did nothing."
Ardis came back to the lawsuits from Renz, who had reported to the committee in a special broadcast on the international legal initiatives against the Corona measures. One of these lawsuits was filed in July 2021 and concerns the revocation of the emergency approval for the genetic vaccine preparations. The basis for this are inside information from one of the official reporting systems for the side effects of the injections, the system of the Centers for Medicare & Medicaid Services (CMS) .
"[The] statistical evaluations of the data only from the CMS, which is important only within the CMS, show: The number of deaths between the day the injections were administered and three days later is at least 45,000, in this single database alone. And they did not extend the evaluation to four days after the injection, five days after the injection. But they will still do that. That is what this lawsuit is about. "
But the essential thing that needs to be understood, Ardis emphasized, is the following:
"In fact, in the October FDA document, they stated that they would do a quick review of incoming reports of vaccine injuries. And they will, as the FDA document says, use [the CMS data] – us." will trust the CMS data to give us the best information we can use to inform the US public that the vaccinations are safe and effective. And you know what system that was? The CMS system. And nobody has yet reported the fact that 45,000 deaths were reported to Medicare within three days of vaccination , typically the older Americans, and Medicaid , the poorer ones. This is just one of eleven reporting systemsVaccine Adverse Event Reporting System (VAERS) has over 12,000 [deaths]. This is the reporting system of the Ministry of Health and Social Services . This whistleblower, a mathematician who has worked with algorithms and databases in the health system for 25 years, said: All reported figures should be calculated with a factor of five. "
There are other experts who believe the numbers are ten or even a hundred times higher, Ardis added, citing a 2010 study by Harvard University that the reporting rate is less than one percent. If one were to proceed from these Harvard data, then one could add two zeros to all the numbers for each of the registered side effects. According to the study, the main reasons for this low reporting rate are that the reporting systems are not known to the doctors or that they cause too much trouble in their day-to-day work. There have been no changes since then, instead the CDC discontinued the project with Harvard University to improve the data situation.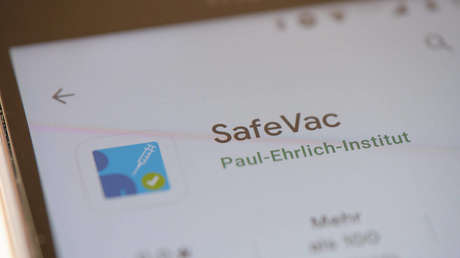 Corona Committee: "Take the stuff off the market"
Even if one is aware of the previously mentioned uncertainties and possible biases when reporting or not reporting side effects of the "corona vaccinations", for example due to social factors, one must assume that the actual numbers are significantly higher than those officially stated, added one member of the committee and recalled the deaths in a Berlin old people's home that have not been reported.
This is a structural problem, explained Wodarg, as such reports have a direct impact on the reporting doctors themselves. While there are financial incentives to make a particular diagnosis, there are fewer incentives to make reports "for which you don't get as much". On the contrary, there is also the risk that the reporting doctor will burden himself if he reports on the effects of his own treatment, which may not have been properly carried out. In addition, it is known that generally only a fraction of actual illnesses are registered in reporting systems. Such distorting effects would be particularly clear when comparing the recording of corona tests and vaccination damage,with a tendency to over-reporting on the one hand and a tendency to under-reporting on the other. While the tests are remunerated and reported automatically, which leads to corresponding case numbers simply because of the false positive results, examinations and reports on vaccination reactions would involve effort and risk, especially if the doctor administered the vaccinations himself.
Ardis pointed out another important point in the FDA document, which is related to the new clinical picture Multisystemic Inflammatory Syndrome in Children (MIS-C ) listed under the side effects . It is known that children are hardly threatened by COVID-19, and neither is pregnant women. Serious illnesses in which the viral spike proteins can trigger MIS in children are very rare.
"Well, it [MIS-C] is a known side effect of the vaccinations. The FDA knew it. By definition (…) it is severe inflammation of numerous organs in the body including the brain, kidneys, spleen, digestive tract , eyes and skin. If you look at the definition of this syndrome for complications, it can be fatal. He hasn't seen a single report in VAERS, but if you look at the CDC site , they're over there 4,200 [as of 09/24/2021: over 4,600] cases listed, and over 40 deaths among children [as of 09/24/2021: 41]. And that's what they want to force on children, in the US and worldwide? So that they go to school I think it's horrible, horrible. Everyone should know that this is a known side effect. "
Children under twelve would be listed here. There have already been studies for "corona vaccinations" in children from the age of six months. And there have been reports of female infants and young children excreting clots through bleeding. This is the reaction of the little bodies to get rid of the toxic effects to which they are exposed from their vaccinated parents or wherever. It could happen within a few hours. He describes this "shedding" as transmissions through which the human body excretes the proteins and antibodies produced billions of times as a result of gene injections, via coughing, sweating and other body fluids. In addition, some of these antibodies are known to cause autoimmune diseases.
"The body needs to get these things out. It's not healthy. It's an excess of the immune response. So the body tries to get rid of the spike protein and antibodies."
He knew through his constant contact with experts in the United States that he had to expect the worst in this hearing, but that is worse than anything he had expected, said one of the committee's lawyers after these explanations.
Nobody should be treated with "such experimental things", Ardis emphasized, especially not children. That is a crime against humanity. This is also made clear by the myocarditis, which was already listed as a side effect in the FDA document in October. Now there are tons of reports of myocarditis in adolescents who have been given these injections.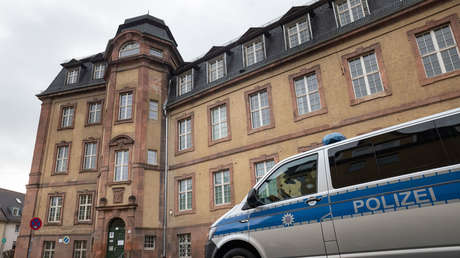 Corona Committee: "Institutionalized Child Abuse"
"Some of these (…) teenagers (…) die of high school age. And the FDA already knew that."
Because of these cases of myocarditis, the FDA is now declaring that before all children and adolescents are vaccinated, the manufacturer Pfizer will be asked to increase the number of children in the ongoing studies.
"Why should you give any other child in a study or even an injection that is already causing myocarditis? Why should (…) risk the health of other children with an experimental injection? That makes no sense to me. I find that pathetic . "
"It's hard to believe all of these things," said the committee.
Ardis then spoke about other ingredients in the preparations, such as nanolipids, and how dangerous they are for pregnant women. In the first trimester of pregnancy, the egg cells of the female fetus developed, which form the supply and thus the basis of fertility for their entire life. Influences on these fertility traits would affect the next generation, who would then have difficulties having children themselves. For our generation everything could still seem normal, the consequences would come later.
"[This generation will] have children. They will look normal when they are born. Then by the time they are 18, 19, 20 years old, they will not have any eggs to fertilize. Because these chemicals in the syringes are for theirs toxic effects on developing female reproductive organs are known. "
Regardless of the miscarriages after the injections, no pregnant woman should be treated with them.
"What is this about?" Asked a committee member who, in view of these statements, said that it was never about health and raised the idea of ​​genocide.
"This is what it looks like to me," said Ardis, infertility genocide and all the other deaths.
+++
"This is what it looks like to me," said Ardis, infertility genocide and all the other deaths.
"It seems that there is no respect for life or humanity at large for the individuals who pursue this agenda and these orders."
There are two things that should particularly worry the population about this. In the US, trust is instilled in the drug safety agency FDA from childhood. How then could it be that it was not a problem for the public when the FDA prescribed a drug that was not approved at the beginning of the Corona crisis as the only permitted agent for the treatment of COVID-19 patients? The approval was only granted in October 2020 after many people had already died with the official treatment protocol. In the first few months, given the findings from the Ebola study described above, it was not approved by the FDA. How could it also be that the next solution would be a "vaccination that was never attempted in humans",which is definitely not approved by the FDA?
"I don't get it. Reason and logic should be used. I think they have used all possible cultural tactics through the media to destroy people's logical and rational thinking and replace it with what they want." people do it. "
The swine flu vaccinations were discontinued after a few deaths, but here, despite more than 12,000 deaths alone, according to VAERS, they just continue.
"When should the slaughter finally stop? Where is it supposed to lead? That doesn't make sense anymore. It didn't make sense in the past. Why should it make sense now? It doesn't make sense. Unless you're malicious. (… ) You deliberately killed people from the start. They should be stopped. "
Finally, Ardis agreed with the committee to network it with other renowned experts.
Against the background of such unbelievable descriptions, if you assume that you wanted to stage something with the use of fear, then you also need the necessary images to generate this fear, Wodarg pointed out. In part this was only medial, but in part also real through the wrong treatments that were knowingly begun in an alleged emergency situation that was not such.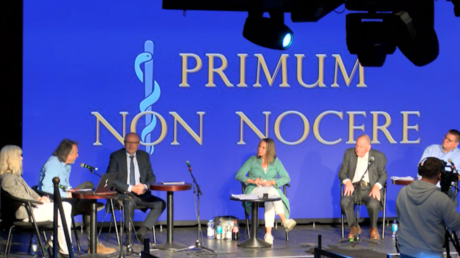 Corona Committee: "An incredibly great crime" – Part 1
"A crime has certainly been committed here."
That also explains, continued one of the lawyers, why there can be no turning back for those responsible. They would have nothing to gain.
"As soon as any of the people involved say yes, they are right, they automatically have to admit that they knew it from the start."
All that remains is the censorship that is currently being experienced, concluded the committee and, together with Wodarg, recalled consistent reports on incorrect treatment in the Corona crisis, including from other countries such as Italy, which they had documented in previous hearings .
REPORT OF THE PSYCHOLOGIST PROF. MATTIAS DESMET
The media play a key role in influencing the population in terms of mass psychology and in totalitarian thinking, Desmet confirmed the previously mentioned reporting during the Corona crisis at the committee's request. But that alone is not enough; very specific conditions must be present so that mass phenomena and totalitarian thinking can develop in a society. These prerequisites are as crucial as the media themselves, whose responsible role is not called into question. Because in order to generate such mass phenomena as in the current Corona crisis or during the Nazi era in Germany and Stalinism in the Soviet Union, you need mass media.
In addition to his qualification as a professor of clinical psychology, he also has an academic training in statistics, Desmet added to his expertise, which is why he dealt with the data and numbers at the beginning of the corona events.
"I found that they were often blatantly wrong, and that people still believed in them and followed the mainstream narrative. That was why I began to look at it more from the perspective of crowd psychology." I knew that mass phenomena had a significant effect on individuals, intelligence and cognitive functions, and I felt that this was the only explanation for why highly intelligent people began to believe in a narrative and in numbers that came in many different ways Were completely absurd. "
In order to produce mass phenomena on a large scale, four conditions would have to be met. First, it needs many socially isolated people who have low social ties. Second, there must be many people who do not experience any special purpose in their lives. Third and fourth, a large amount of free-flowing fears or free-flowing psychological dissatisfaction is necessary, i.e. fears and dissatisfactions that are not linked to specific representations. These would have to be present in the mind without people being able to relate them to anything.
"If you have these four things, a lack of social ties, a lack of purpose in life, free flowing fears and free flowing psychological dissatisfaction, then the risk of mass phenomena in a society is very high. And these four conditions were close to the onset of Corona crisis exists. "
Signs of this are, for example, the reports of massive burnout and so-called bullshit jobs, which a large part of the population experience as completely pointless, as well as the enormous extent of the use of psychotropic drugs.
To do this, you have to know that free-flowing fears are the most excruciating psychological phenomenon anyone can go through. They are extremely stressful and can lead to panic attacks and all kinds of extremely painful psychological experiences. People in this situation tried to connect these fears to something. They were looking for an explanation for their fears. And when in such a society with a high degree of free-flowing fears the media showed an object for these fears and at the same time offered a strategy to deal with this object of fears, then all fears connect with this object. People are then willing to follow this strategy for dealing with the object, regardless of loss. That is what happens at the beginning of a mass phenomenon.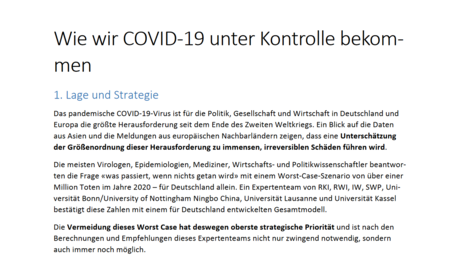 Corona Committee: "An incredibly great crime" – Part 2
In the next step, people started a collective and heroic struggle with the object of fear, creating a new kind of social bond and meaningfulness. Suddenly, the whole of life is focused on the fight against the object of fear and thus a new connection with other people is created, explained Desmet.
"And that, that sudden shift from a status with a radical lack of social connections to its opposite, to a massive social connection that is experienced in a group, that sudden shift creates some kind of mental poisoning. And that's what Makes mass phenomena (…) an exact equivalent of hypnosis – everyone who has described and studied mass phenomena, such as Gustave Le Bon , William McDougall , Elias Canetti, have noted that mass phenomena are not only similar to but synonymous with hypnosis. Mass phenomena are a type of hypnosis. At that moment, when people experience this mental poisoning, it no longer matters whether the narrative is right or wrong, even completely wrong. The bottom line is that it leads to this mental poisoning. That's why they keep following the narrative even if they could know, by thinking for a second, that it is wrong. That is the central mechanism of mass phenomena. And that is what makes it so difficult to destroy. Because to these people it doesn't matter if it's right or wrong. We all try to keep showing these people that the narrative is wrong. But that's not what these people care about.It's about the fact that they don't want to go back to that excruciating state of free-flowing fears. "
You have to take note of that in order to be able to change this situation. Fundamental for this is precisely this recognition that as a result of the existing fears, the people affected no longer want to return to these states of fear, and the question of how these social conditions for such mass phenomena or mental poisoning and mass hypnosis could develop at all. After all, it is about alternatives to this condition.
"Trying to convey to people that we don't need a Corona crisis to make new social connections. We have to look for other ways to deal with the psychological problems that existed before the Corona crisis – try to find other solutions. We don't need this type of mass phenomenon to deal with these problems. Mass phenomena are a symptomatic solution to an actual psychological problem. In my opinion, this crisis is a major social and psychological crisis rather than a biological crisis. "
All further phenomena of totalitarian societies can be explained on the basis of the stage of mass phenomena. The mental poisoning leads to a limited perception that only focuses on what is given by the narrative. For example, the damage consequences of the corona measures would not really be perceived either on the cognitive or on the empathic level. This is not about egoism, but about the effect of this psychological phenomenon. On the contrary, mass phenomena instead of selfishness lead to the fact that everything can be taken away from those affected:
"Their psychological and physical well-being, their material well-being, it can be taken away from them and they won't even notice it."
According to Desmet, this is one of the decisive consequences of mass phenomena, which corresponds exactly to the effects of hypnosis:
"During hypnosis, the person's attention is so focused on one point that you can cut into their flesh without them noticing."
This effect allows the use of hypnosis for anesthesia in surgical operations. A comparatively simple psychological method is sufficient to make people completely insensitive to pain.
"The focus of attention in mass phenomena or hypnosis is so strong that people actually become insensitive to any personal loss they experience as a consequence."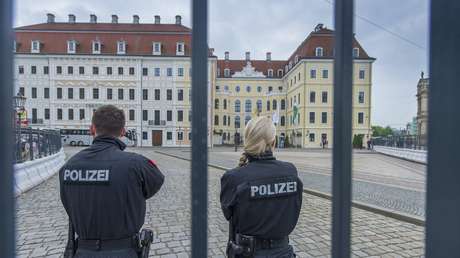 Corona committee: "A masterful war campaign" – Part 1
As another typical effect for totalitarian societies, Desmet mentioned that people within this system develop a radical intolerance towards dissenting voices. Deviation and criticism posed a threat because they led to the confrontation with the original psychological anxiety and dissatisfaction. All aggression was therefore concentrated on these dissenting voices. Conversely, this corresponds to the fact that people developed a radical tolerance towards their leaders. They followed the representatives and spokesmen of the official line in media and politics, so that they would have free rein:
"They can actually lie and manipulate and do what they want. The crowd will always forgive them because the crowd seems to think they are doing it for the good [of the crowd]."
He does not know who is responsible for this mass phenomenon in the Corona crisis, Desmet replied when asked by the committee. He could only describe this phenomenon, but could not say anything about its originator. Sometimes it happens spontaneously, sometimes it is created artificially. It is noteworthy that even many psychologists do not recognize these developments in the current crisis. From the beginning he noticed "that something is wrong" and finally realized that we are dealing with a "problem of mass phenomena". But many do not seem to see that some of the data and figures about mortality rates from the virus "are actually fundamentally wrong".
He is sure that many psychologists do not notice what is going on. He knows from reports from Great Britain, for example, that some colleagues in the service of governments have actively contributed to this mass phenomenon by consciously generating fear.
To this end, Wodarg referred to his experiences with the social mechanisms that he had experienced with " bird flu " and " swine flu ". Science is exposed to the influences of politics and the economy and is in a crisis because it no longer functions independently, but depends on interest-based financing.
+++
functions independently, but depends on interest-based financing.
"You can't see something if the reward depends on not seeing it."
Desmet agreed to this without any ifs and buts and confirmed the corresponding findings of the work of John Ioannidis on the inaccuracy of scientific studies from 2005 ( Why Most Published Research Findings Are False ). He himself worked scientifically on this problem.
"This is really true. If you look closely at the scientific publications, most of them will find that the results are wrong, due to mistakes: sloppiness in methodology, questionable research practices, or fraud. We have a huge problem in science. I think the problems that we are now seeing to the surface in the corona crisis are more or less the same that have existed for a long time before and that we had not resolved in time. We are now becoming victims our own negligence and our lack of sincerity. "
With regard to established facts, the entire results of the work in the committee so far with the statements of numerous experts allow only one conclusion, one of the lawyers stated:
"This was never about health. Something sinister and evil is going on, just like Dr. Ardis just said. This is about the deliberate destruction of companies and human lives. (…) It's not anywhere either If you listen to what they're saying openly, like in ' The Great Reset ' and other publications, that's exactly what they're trying to – destroy. What kind of people are they doing that? Who is doing that "Do you have to be crazy, do you have to be a sociopath or a psychopath? What kind of people do that?"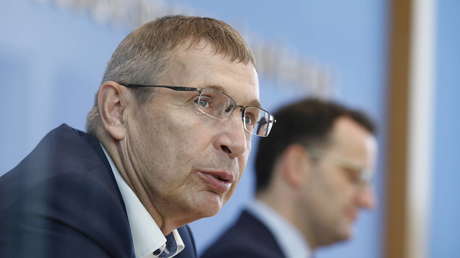 Corona committee: "A masterful war campaign" – Part 2
According to Desmet, this question can best be answered against the background of knowledge of totalitarian systems such as in Nazi Germany or the Soviet Union, by looking at the people who were involved in the establishment of these systems. They were definitely not normal criminals, because most of these people would have perfectly known how to behave according to social rules, even if these rules were in themselves criminal in nature. Add to that what Gustave Le Bon and Hannah Arendtas a peculiarity of totalitarian systems and mass phenomena compared to hypnosis. While the hypnotist himself is awake and in a normal state, the leaders of totalitarian societies are in a state of even more concentrated and reduced awareness than the members of the masses themselves. These leaders really believe in their own ideology by which they try to organize society :
"You are convinced of transhumanism. You are convinced of mechanistic materialism. And so on. (…) You are convinced that this ideology leads people into a kind of artificial paradise. That characterizes all kinds of totalitarian systems."
This totalitarianism appeared for the first time at the beginning of the 20th century and differs from classic and previously known dictatorships. After the totalitarianism of the Nazi era and Soviet communism, one stands before that of transhumanism. As perpetrators of conviction, leaders have an enormous influence on the masses and feel called and entitled to sacrifice part of the population in order to realize this desired paradise of their ideological fiction.
In any case, there is neither a justification nor an excuse for their actions, Desmet affirmed the legal assessment of the committee. Regardless of whether they actually fully believed in their own ideology or were deliberately spreading lies, since Sigmund Freud it has been the rule that "you are responsible for your own unconscious". Arendt's analyzes are important for understanding these complex processes, for which both the unconscious and the conscious must be considered, even in the Corona crisis:
"I think some people ignore that there is deliberate misleading at play here, which is a disaster. And other people try to reduce everything to conscious processes, in extreme conspiracy theories that are also wrong. We have to acknowledge the complexity of the situation and try to get as realistic a picture as possible. (…) We need both perspectives to really understand what is going on. "
In order to get out of such mass phenomena, one can usually not expect that this will happen through the waking up of the masses. This usually only happens after major damage has already been done. Le Bon has already drawn attention to this, says Desmet. But also on how important it is to continue to raise one's voice in a noticeable manner.
"He says that if people who disagree with the crowd's narrative keep opening their mouths, they're holding back the crowd from committing their greatest crimes. It's very important Hypnosis gets less deep. That's what we all have to do. People with a different opinion, who know a different narrative. They have to keep talking in public. This is extremely important. I believe we are on to this Will win wisely. [By] keeping a certain space outside of the mainstream narrative open. "
This has to happen not least for these people who are caught in the mass phenomenon and official narrative, otherwise the hypnosis would become deeper and deeper. From the historical analyzes of totalitarian systems one knows about the importance of the fact that after eliminating any opposition they showed themselves from their most aggressive side and turned against their own supporters in order to "eat their own children" in the words of Arendt . In contrast to classic dictatorships, which are dependent on their acceptance by the population, totalitarian systems and mass phenomena have a self-destructive effect because they are characterized by a state of loss of reality.
"So I think we have to speak for both sides – for the [people] in the crowd and for the people who refuse to follow the crowd. They need both of us."
The committee wanted to know what distinguishes people who are not influenced by this type of hypnosis. Apparently there is a certain proportion of the population that does not follow the corona narrative. In addition, studies are only convinced of the official representation after only a third of the people. In between, there is a relative majority of those who have doubts but do not draw the right conclusions and keep silent. With them, one experiences every now and then that they wake up due to a certain occasion and ask themselves: What is going on here?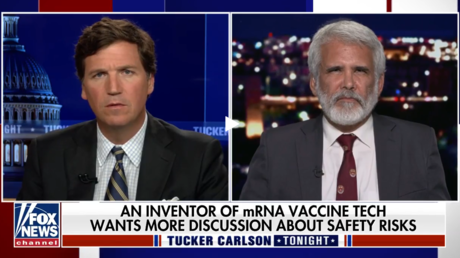 Corona Committee: "Operations other than war – operations other than war" – Part 1
Desmet confirmed that normally around 30 percent of the population actually get absorbed in the mass phenomenon as staunch supporters of government opinion and another 30 to 40 percent remain silent for fear of the consequences, so that a total of almost 70 percent say nothing against the official narrative. Around 20 to 30 percent disagree and, in certain situations, take a public position against it.
"What is certain is that the group of those who are immune to mass phenomena is made up of extremely diverse groups – from all political directions and social classes."
That is also known from history. In order to answer the question about the reason for the immunity to such mass phenomena, one must consult the level of individual psychology and see how certain people try to achieve psychological stability. Some always followed the majority, the group. Others have maintained their stability by staying true to what they have seen to be reasonable. However, he could not go into more detail in the few minutes. In any case, a tendency towards independent thinking distinguishes those people who do not run with the crowd. In addition, Le Bon had already pointed out the influence of the formal level of education:
"The higher the level of education, the higher the degree of susceptibility to mass phenomena."
The reason for this lies in how one looks at education:
"You can see education as a process in which you learn to think for yourself. But you can also see it as a process in which you learn to think about everyone else."
In order to break through the current situation in the corona crisis, Desmet named three starting points. He considers the aforementioned public statement against the official narrative to be important and possible in order to counteract the further slide into the mass phenomenon. In addition, there is the use of humor. After all, like any form of hypnosis, mass phenomena were based on the imputation of authority. The greater the shift from authority to certain people, the greater the susceptibility to being psychologically influenced or hypnotized by these people. Friendly and polite humor that undermines authority without provoking aggression from the other person is very effective against these psychological mechanisms. But even if you overcome the current crisis with these two means,one could get back into a new mass phenomenon at any time as long as the actual cause and question are not resolved:
"How did we as a society get into the condition that a large part of the population feels anxious, depressed, without meaning in life, socially isolated etc.? That is the real problem. If we fail to find out where this problem comes from, then the masses will always be vulnerable to leaders trying to drag them into mass phenomena. "
In view of the current crisis, Desmet is faced with the fundamental question of how we see things:
"What defines our view of humanity and the world, the way we look at life, that brings out our experience of a lack of meaning? In my opinion, we need to recognize that there is something in our materialistic, mechanistic view of humanity and the world is that leads to the radical destruction of actual social structures and social ties and the feeling that life makes sense. If one believes that man is a biological machine, then it follows, by definition, that life is meaningless. What is the meaning of life for a person if it is reduced to being a small mechanistic part of a great machine of the universe? When you look at the universe and human existence like that, then I fear ,you will always come to the conclusion that life is meaningless and you don't really invest energy in meaningful social relationships and you don't have to follow real ethical principles. So you destroy your psychological energy and connectedness and end up in a free flowing fearfulness and so on. "
"You are a burden for the big machine, you feel like a burden for the big machine, they don't need you", Wodarg described the individual experience within this image of man and affirmed: "You have to feel that you yourself are the big machine are. And that's a miracle. "
This is where the essential element of our legal system lies: in the individual, in his or her human dignity. It is about the human image that we have of ourselves and about helping each other to find the right human image again.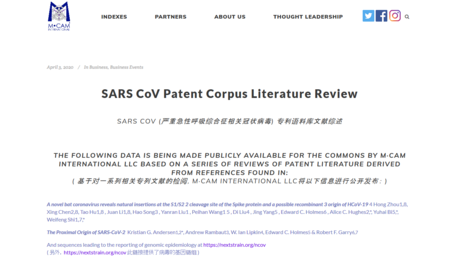 Corona Committee: "Operations other than war – operations other than war" – Part 2
CONCLUSION AND OUTLOOK
According to Desmet, our image of man is also related to the question of which parts of the population are susceptible to mass phenomena and which are not. For example, many of those who do not follow the corona narrative rejected the mechanistic view of the immune system and life. That could explain, at least to a certain extent, the differences between the two groups.
In science, too, many great minds have pointed out that one cannot grasp life with rational thinking – and certainly not with a mechanistic view.
This is also the key to reaching the part of the population that has doubts about the official narrative but has so far been silent. These people would repent sooner or later. For this, however, the alternative view of things that we offer must be concrete enough. In addition, the aforementioned inherent logic of destruction of mass phenomena and totalitarian systems plays a role. Le Bon, McDougall and Arendt have already described that these only had a destructive effect, never a constructive one. The promotion of the vaccination campaign by those responsible who are themselves subject to the corona mass phenomenon could possibly end in a dramatic failure. This gives us the chance to turn the tide.
"If we manage to keep the alternative voices at least a little awake, especially with those who are not really hypnotized (…) until the facts and the damage done by the system are even clearer – then they could see it. The hypnotized group will never see it. (…) You can destroy them completely, you can do what you want with them, they will go along with it and not wake up. But the other group, the 40 percent, will be motivated – if the damage bigger – to open your mouth loudly. This is the turning point, I think, at which something can change. We get to this point faster, the more we keep [this group] awake. (…) So I think, that it is better for all of us to keep speaking out in public spaces. "
In conclusion, the committee, Wodarg and Desmet agreed that it is impossible to maintain a society based on such destructive dynamics and divisions, and that with the tendency towards increasing exaggeration of the corona policy, the necessary space will open up to overcome it.
More on the topic – "Viruses", masks, tests, vaccinations – on the "new normal" in the Corona crisis
+++
@ 2:29:57
+++
+++
+++